Kirby Place - Avera Home for Hope Campaign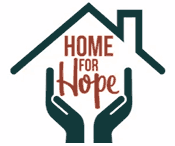 Kirby Place is a home-away-from-home that provides hope and the ability to make the most of every moment together. JLSF has committed to donating funds and collaborating with Avera to design and sustain a child's play area at the facility.
Little Black Dress Initiative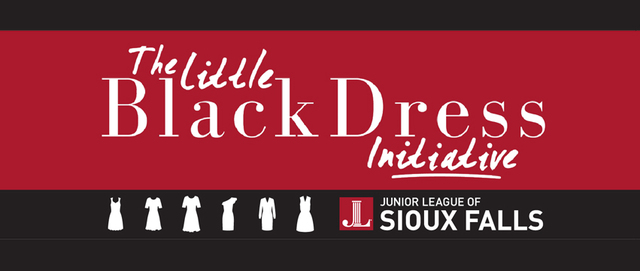 The Junior League of Sioux Falls is focusing on issues of poverty in our community. Poverty limits your resources, your options and even the ways you can express yourself - making it harder for you to better your life choices and break the cycle of poverty.
JLSF Members Volunteer and Participate in the Avera Race Against Breast Cancer Events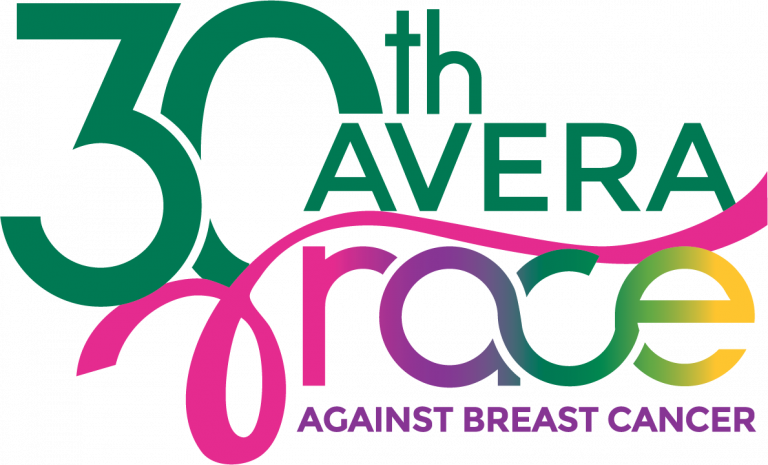 The Avera Race Against Breast Cancer events were originally started by JLSF members in 1988. For the 30th anniversary of this past project, JLSF members volunteered for the events as well as formed a team to walk and a team to run on May 12.
Done in a Day Event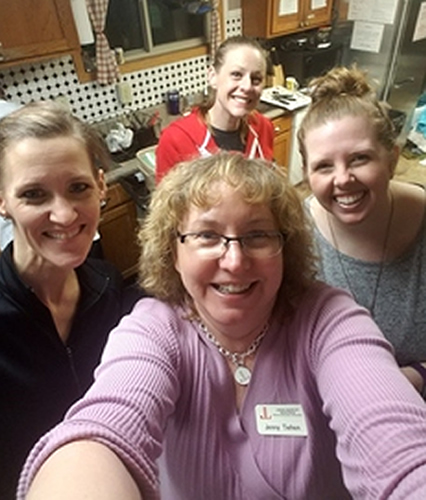 JLSF Members braved a blizzard to provide desserts and cooked and served the meal at St. Francis House on 3/5/18. St. Francis House is an ecumenical emergency shelter for the homeless offering hospitality, fellowship, and support to those who have nowhere to sleep.
Done in a Day Event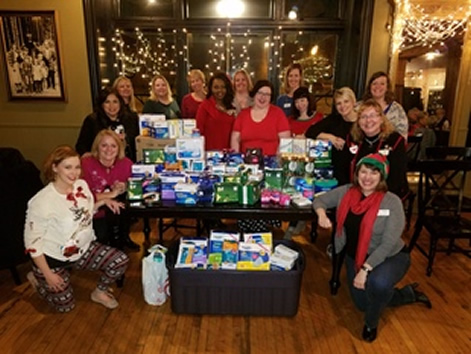 The JLSF Members gathered feminine hygiene products and other paper goods for clients of Lutheran Social Services in November and December 2017.
Human Trafficking Education Project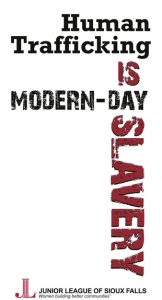 Human trafficking is a form of modern-day slavery where people profit from the control and exploitation of others. Please read on to get the facts, see what the Junior League of Sioux Falls is doing to make a difference and how you can help.
Human Trafficking Task Force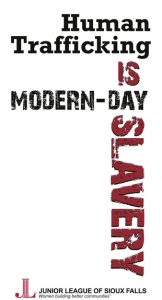 The Junior League of Sioux Falls voted in October of 2012 to create a Human Trafficking Task Force Project. This task force is a cross-collaboration with stakeholders from diverse areas such as law enforcement, legal agencies, womens groups, service organizations, and others. The Junior League is spearheading this task force to assess the current needs and resources of the Sioux Falls and South Dakota region to effectively fight human trafficking and empower its victims.
EmBe Women's Leadership Program Creation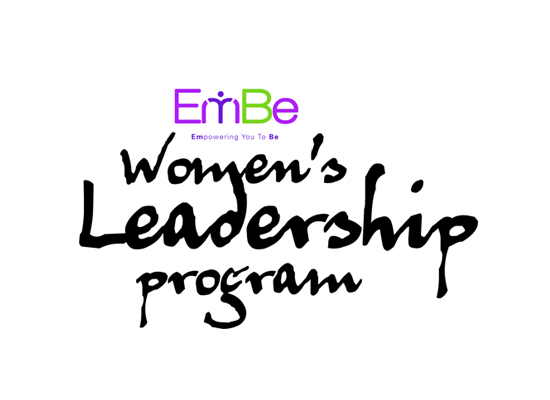 The EmBe Women's Leadership Program is a service project of Junior League of Sioux Falls. The collaboration furthers the mission of both EmBe and JLSF to enrich the lives of women and empower them.
Pedicure Pampering at Children's Inn

Aquarius Beads teamed up with JLSF to teach residents how to make a bracelet while the children made cards for their mothers. The evening finished up with pedicures, cheesecake, and relationship building!